Cool Night, Good Night
Comfortable and breathable
Comprehensive care
Constant low temperature
Cool and Breathable
Mintal Pillow doesn't trap heat because of its advanced grid structure. With hundreds of open-air channels to wick away warm air.
Get rid of heat,
with breathable grid.
The open-air channels design and 1060 grids of the Mintal Pillow, relieve you from night sweats, and push heat away from your head, neck, and shoulders.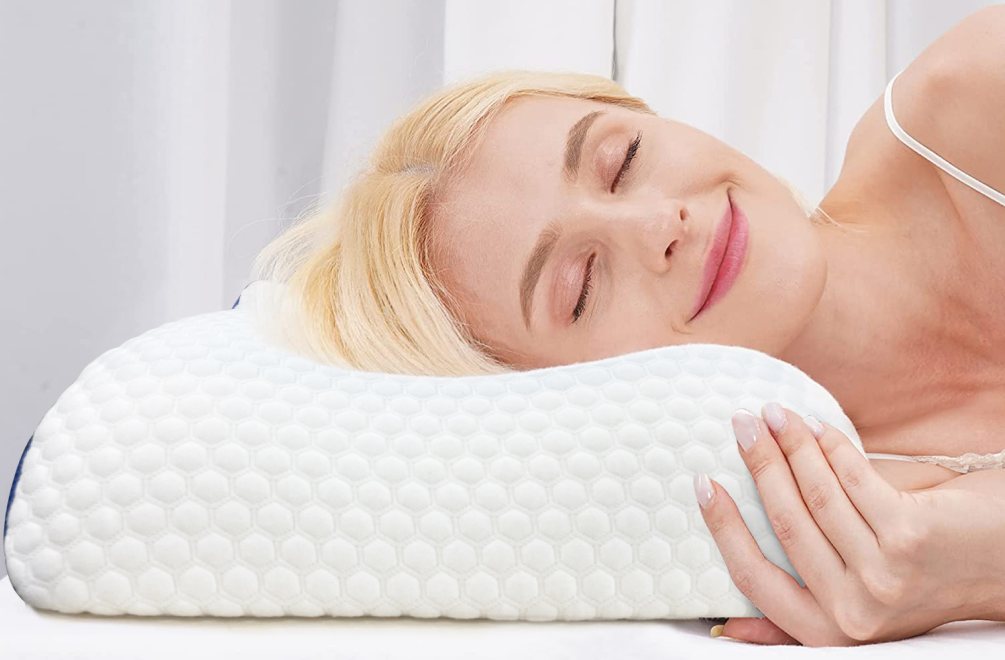 Comprehensive care
Soft and supportive Grid gently cradles your head and neck while providing the soft, sensual feel you deserve in everyday night.
Sweet dreams,
with soft memory foam.
The Mintal memory foam is both soft and supportive, so it gently cradles the head and neck with No Pressure Support, and adjusts the human body to a comfortable sleep state.
Constant low temperature
Gel memory foam reduce heat retention, which creates a cool-to-the-touch surface throughout the whole night.
Better rest,
with cooler pillow.
The gel contains dense cooling particles, which can absorb human body heat and quickly dissipate it, creating a comfortable low-temperature environment for your body, and helping you sleep soundly.
Product Certificate
Reviews
I purchased the Mintal Pillow mainly due to sweating at night. I have used the Mintal Pillow about two weeks now, and am impressed with how well it keeps me cool when I sleep.

James J.
The coolness, and comfort of this pillow are amazing. It does not produce any post-sleep neck pain like most other pillows I have tried. Was actually stiffer than expected but overall like it a lot.

Justin M.
It is very difficult for me to fall asleep. I toss and turn every time before I go to bed. I feel so depressed until I meet this pillow which is such cool to lie on, which makes me feel ease and calm down soon.

Allen K.
Pillow is very comfortable and cool.It goes perfect with my mattress. Pillow is so great I bought one for my daughter and her boyfriend.

Cindy D.
The best pillow I have ever purchased. Keeps me cool at night and supports my neck perfectly.This is an excellent pillow.

Juanita G.
It is perfect for side sleepers, not too fluffy but not too stiff. Also,Pillow keeps its shape and stays cool. it never gets too hot so you are always on the cool side of the pillow.

Stephen F.
Specifications
Measurements

Standard Size: 13.39'' x 7.09'' x 7.09'' (340mm×180mm×180mm)

Cover: Cotton pillowcases

Fill: cooling gel & memory foam
Specifications
Measurements
Pillow Size:
25.6" x 11.8" -15.7" x 3.9-4.7"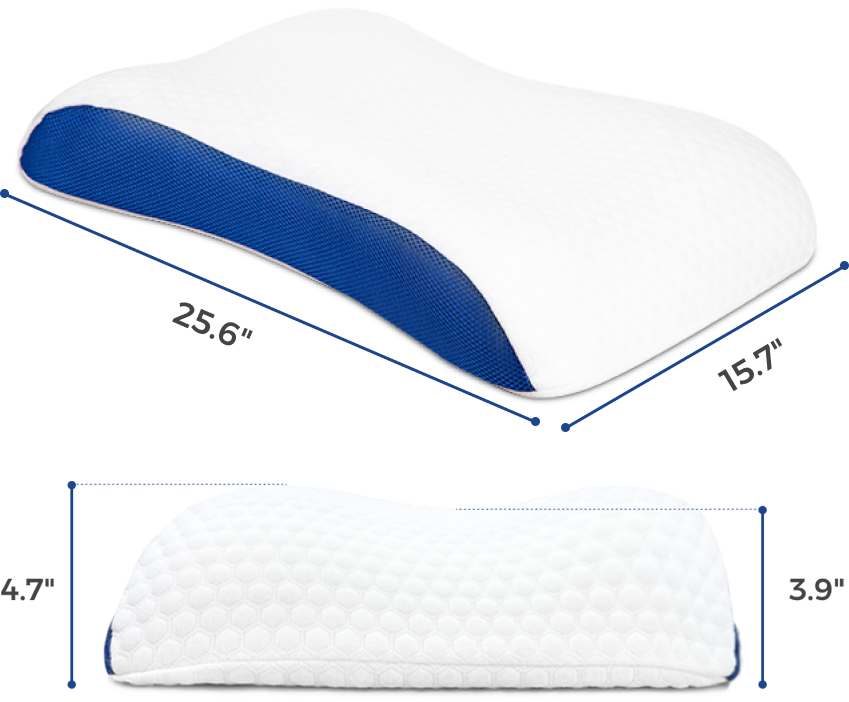 Package Size:
14.0'' x 7.7'' x 7.8''
Cover:
Cotton Pillowcases
Fill:
Cooling Gel & Touch Memory Foam
Product Certificate